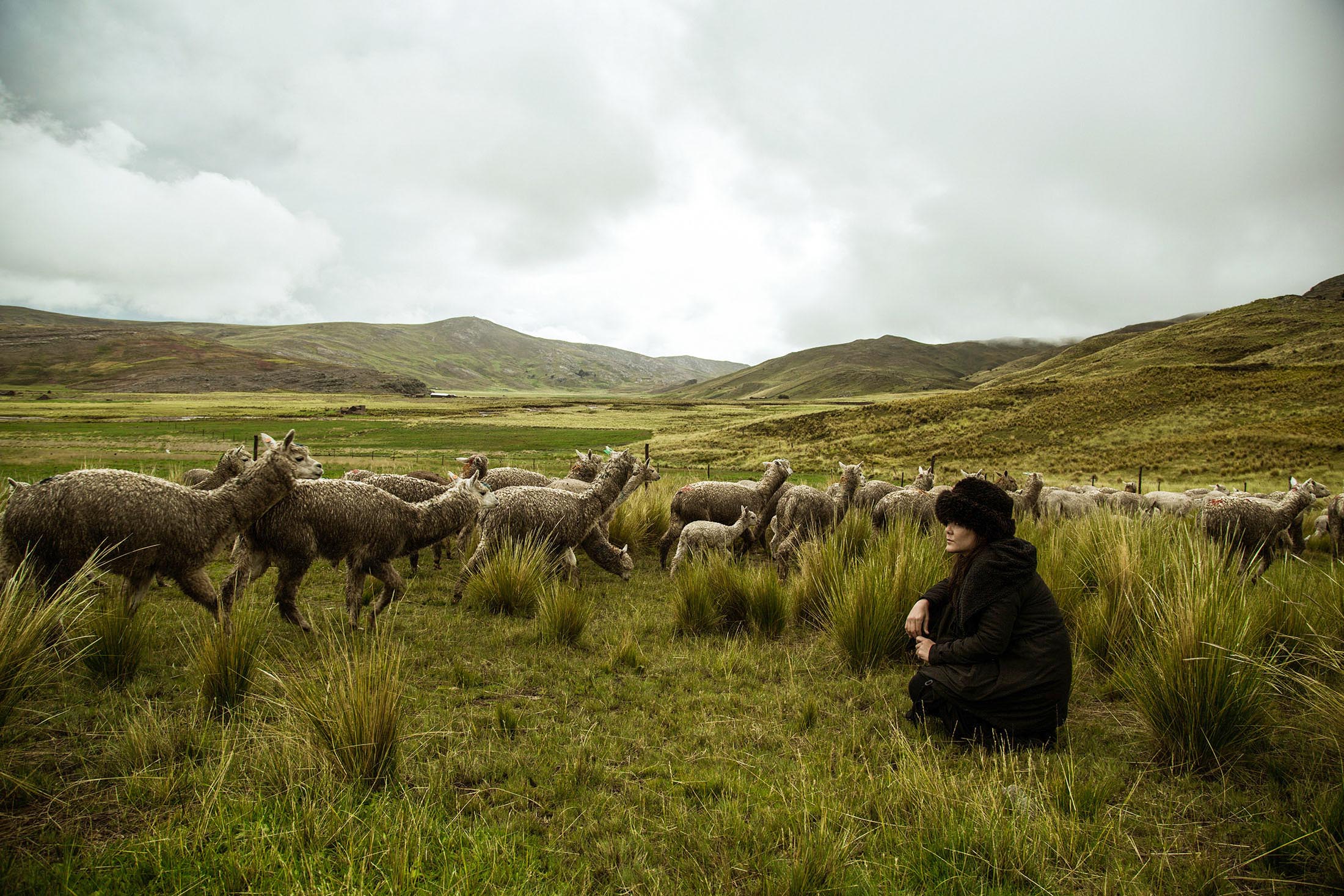 SUSTAINABLE FIBERS
"It all begins with material selection. In creating products that feel as good as they look, it's paramount to procure textiles that offer long-term durability and launder with ease. The hallmark of our sustainable designs is sourcing versatile, renewable fibers that have a low environmental impact throughout their life cycle." 

GOTS
The global organic textile standard refers to a stringent and comprehensive certification process covering harvesting, processing,dying, manufacturing, packaging, labeling, exportation, importation and distribution of all natural fibre products to ensure textiles organic status. These requirements provide assurance to end consumers that products are made in both environmentally and socially responsbile manufacturing.

ALPACA
Coined "the fiber of the gods" for obvious reasons, the alpaca is a timid animal that has treaded lightly in the shadows of machu picchu for over 7000 years. Cherished over gold by the incas, the seemingly angelic animal grows lustrous fleece as soft as cashmere that boasts eight times the efficiency.
Herded by a small subsistence of shepherds, alpacas have prospered in hostile mountain climates for thousands of years, flourishing while leaving their habitat intact. Their fine fibers are equal parts long and resilient, creating products that survive pilling and ensure a lifetime of low-care use. Boasting a remarkably wide array of natural hues that spans 28 colors in 300 shades, their fleece precludes dying, eliminating the most pollutant heavy step in the garment production process.
The demand for dyeable fleece has also created a reduction in biodiversity. Naturally colored fleeces earn lower prices and herders have focused on breeding white herds. We are working to reverse this change.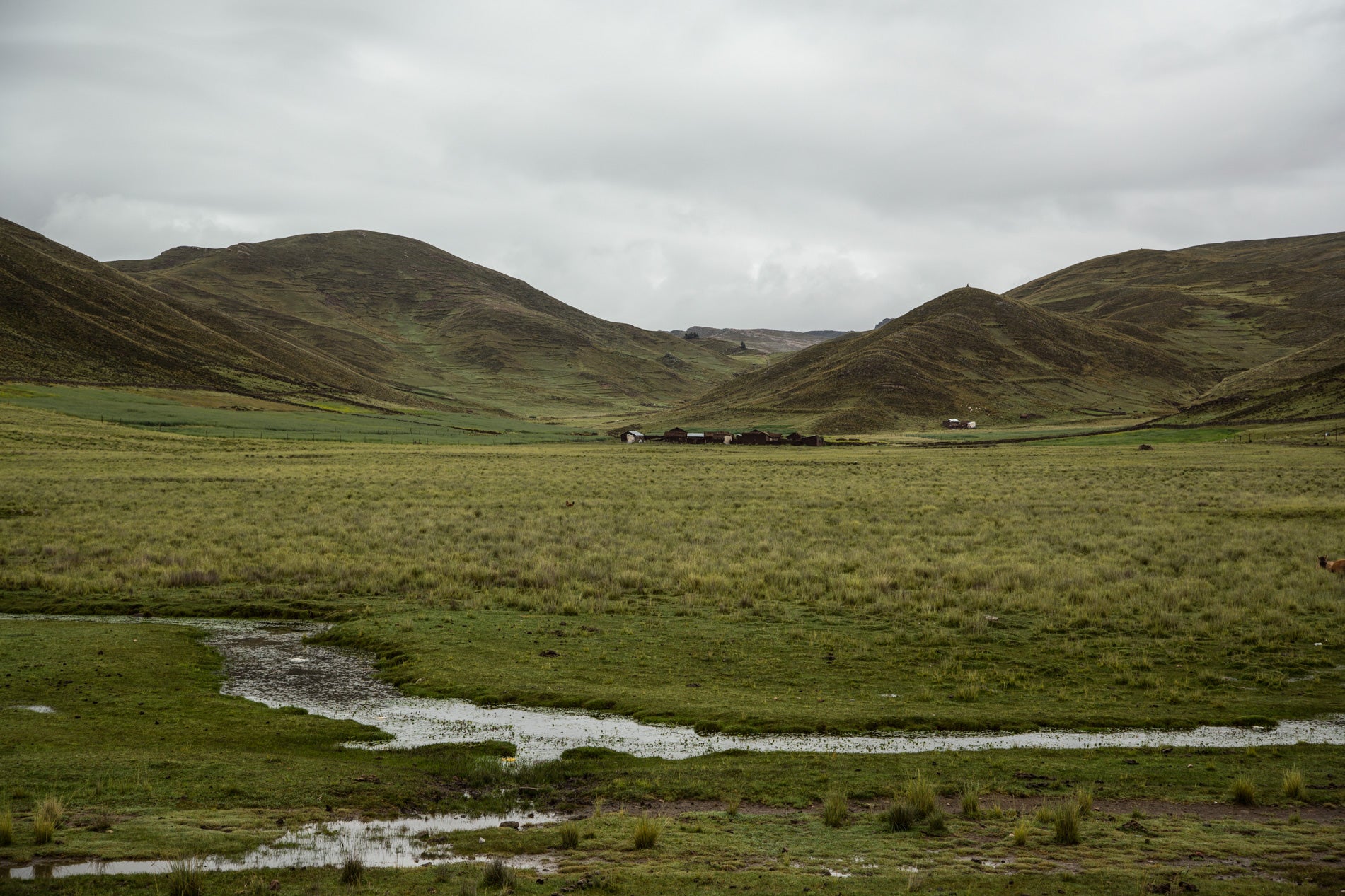 ORGANIC COTTON
While often considered as the leading natural renewable fiber, cotton's production has become the plight of environmental responsibility. The second-most damaging agricultural crop in the world, conventional cotton farming is uses 25% of the world's insecticides and 10% of pesticides globally.
More than 2 billion pounds of synthetic fertilizers were applied to cotton crops worldwide in 2000 and it's estimated that 1/3 lb. Of synthetic chemicals is required to make 1 lb. Of cotton – roughly the amount necessary for a single t-shirt. Surprisingly, the average "100% cotton" t-shirt contains a mere 73% cotton, the remaining 27% consisting of chemicals, resins, and binders used in farming and manufacturing.
Organic cotton is grown without the use of pesticides, herbicides or fertilizers. It is also a rotational crop which maintains soil nutrition and ensures ecological balance and soil biodiversity.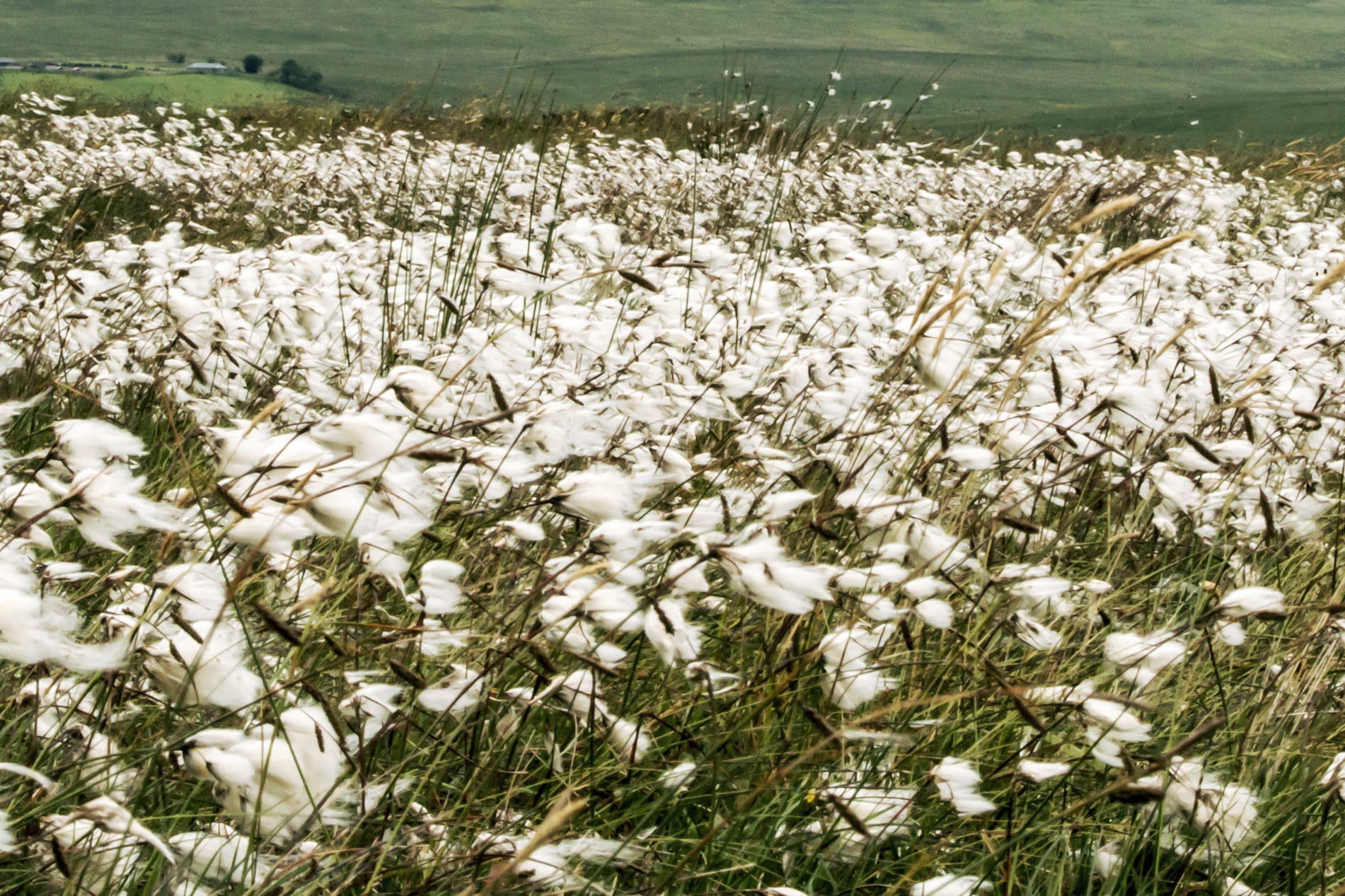 LINEN
A primitive and ancient textile, linen is naturally toxin-free and eco-friendly. Cool and soft to the touch, the fibrous stalks of the flax plant are spun into yarn and woven into linen. Softened through wash and wear, the textile is extremely durable, requiring no pesticides for cultivation in its native central europe.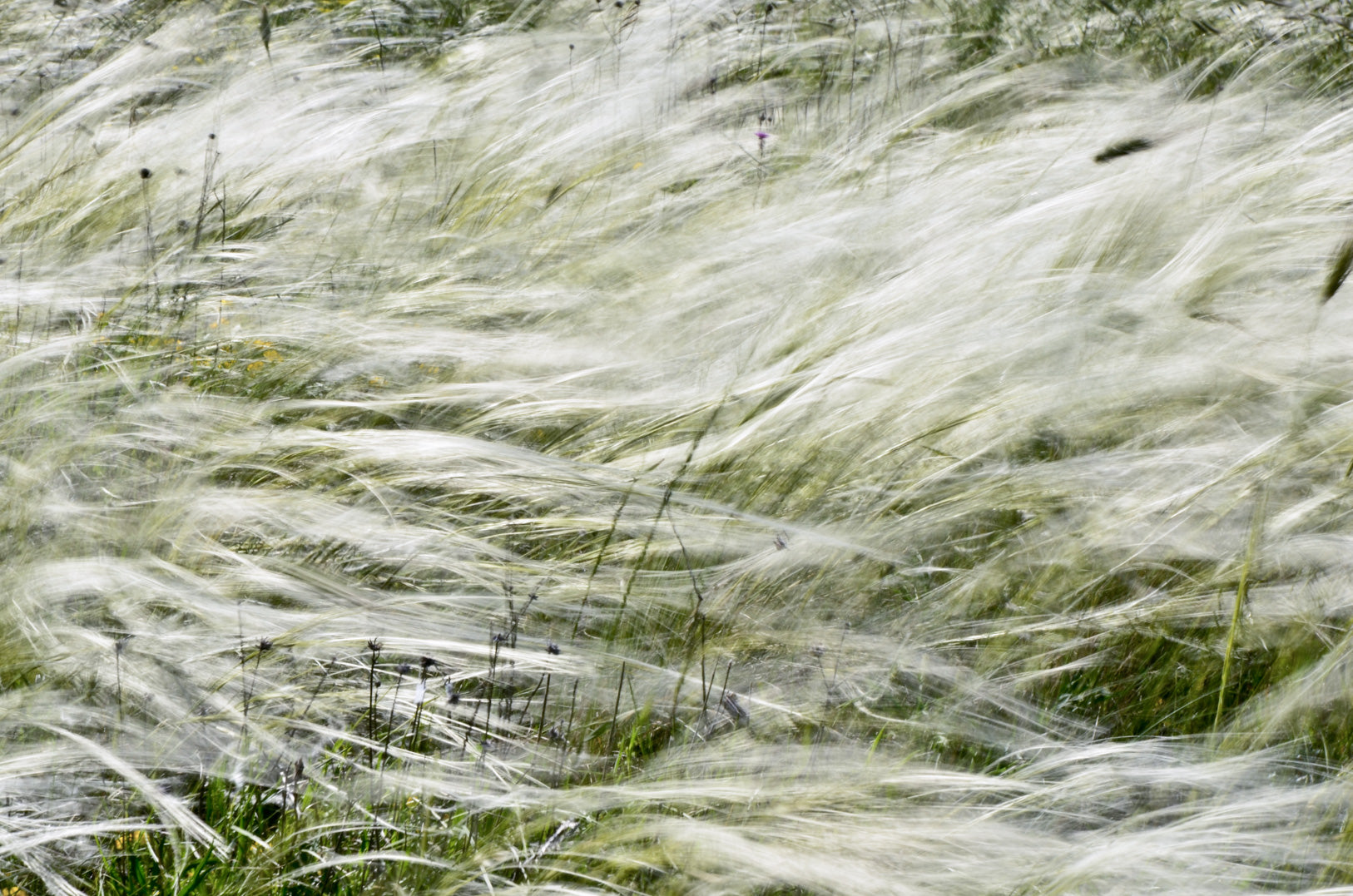 TENCEL
Although not a natural fiber, tencel is a shining example of sustainable innovation. Made from an award-winning close loop process that uses sustainably harvested eucalyptus wood pulp, the method leads to 99.5% recovery of non-toxic chemicals during the manufacturing process. Grown using minimal water, pesticides, and fertilizers, eucalyptus produces nominal, harmless waste. Considered eco-friendly, the fiber is biodegradable and has the capacity to be recycled, incinerated, or digested in sewage.
A similarly wonder fiber, lyocell has the inherent ability to absorb perspiration and resist wrinkling while inhibiting bacterial growth. Odor-free and hypoallergenic, clothes offer low-care usage. Limiting the need for fabric softener or bleach, lyocell reduces both cost to the consumer and chemical impact on the environment, decreasing energy and water typically used in spin and rinse cycles.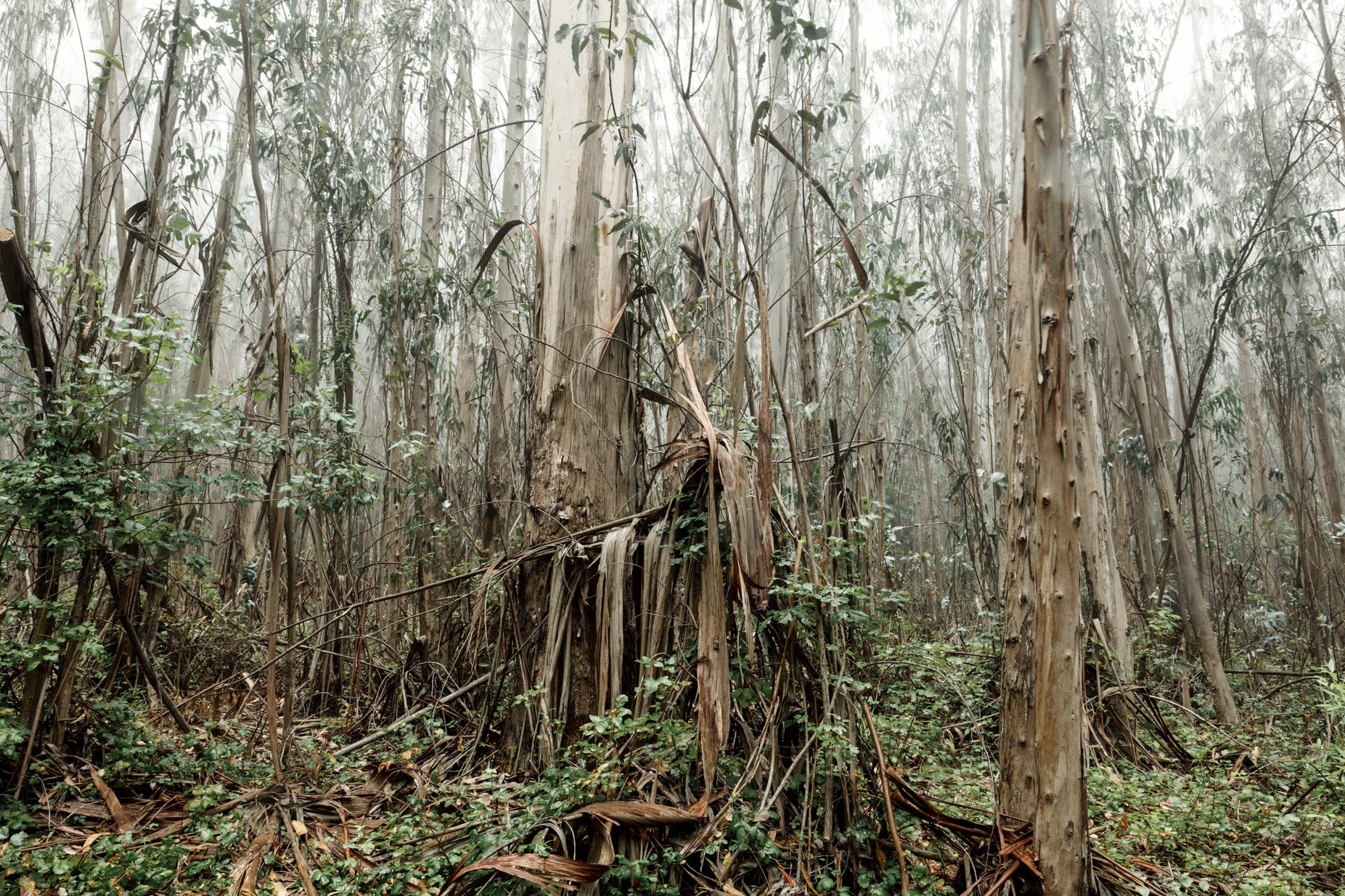 SILK
A luxuriously soft fiber derived from the cocoon of silk worms, silk has existed as a renewable, biodegradable textile for thousands of years. Nourished by hearty mulberry leaves, silk worms are resistant to pollution, easy to cultivate and produce minimal waste as the pupae is consumed and outer cocoon used for fertilizer.
Executed mindfully, silk manufacturing can be a harmonious, low-waste process. While the production process requires chemical detergents, the environmental impact is far lower than that of conventional synthetic cotton. More so, silk dyes easily with low impact natural dyes.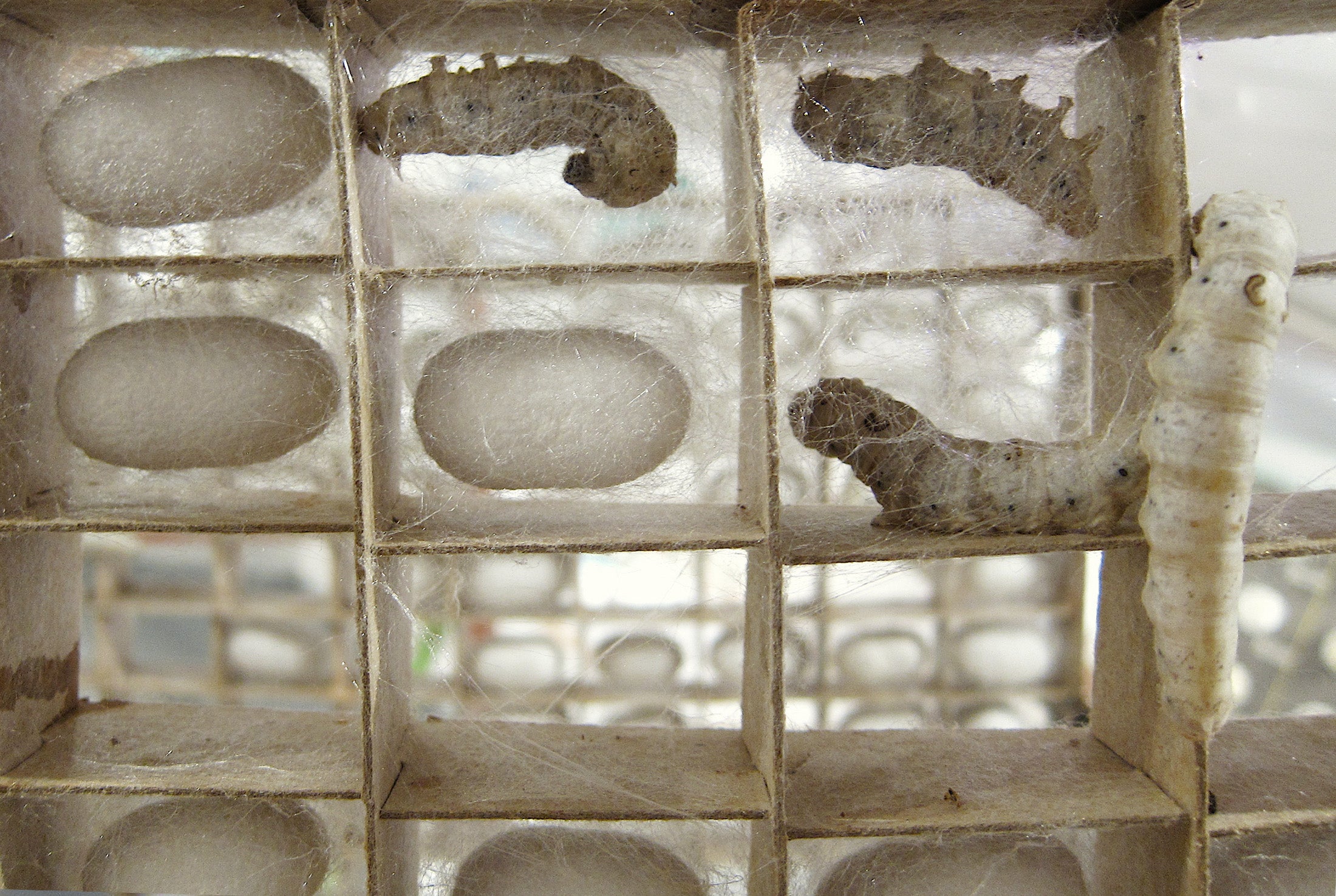 Birla
The third most commonly used textile fiber, generic viscose, seems environmentally friendly due to it's natural source. The method of the sourcing of wood pulp, however, is actually detrimental to the environment- requiring an abundant amount of non-reusable water and clearing of old growth forests.
Birla viscose by Birla Cellulose™ is an environmentally beneficial alternative
•     The evolved manufacturing process saves up to 84 liters of water per kilogram of viscose.
•     One garment saves 900 liters of water (equivalent to the daily drinking water need of 200 people) and lowers greenhouse gas emissions by 300 grams (equivalent of planting two trees).
•    Birla viscose bio-degrades within eight weeks.
•     The wood pulp is sourced from scientifically raised plantations of eucalyptus trees on waste and fallow lands (they are all FSC certified). This method created 100,000 hectares of green coverage and allowed employment of over 100,000 people.
•     Birla viscose is the only heavy-metal free viscose in the world.
•     There is a proprietary molecular tracer technology woven into the fiber, allowing for source verification at all stages of production (from fiber to yarn to fabric to garment).
Greenhouse Gas Emissions
•     Liva Eco has become the first viscose manufacturer to declare carbon neutrality in Scope 1 and Scope 2 Greenhouse Gas emissions.
The Higgs Index
The Higgs Index is the measure and score of a company or product's sustainability performance. Liva Eco by Birla Cellulose™ scored greater than 80 out of the 100 possible points it could receive on the facility environment module, which standardizes how facilities measure and evaluate their environmental performance. In terms of their Higgs Index MSI score (which focuses on material sustainability), Liva Eco uses 90% less water than generic viscose.
Canopy Hot Button Report
Birla Cellulose is ranked #1 in the 2020 Canopy Hot Button Report and is the clear MMCF industry frontrunner for our forestry practices and conversation legacy. Their manufacturing process applies the best available closed-loop technology; the application of the 3R concept (reduce, recover and reuse) supports their overall objective to conserve resources, maximize the resource efficiency, minimize the environmental emissions and reduce the generation of waste.
Birla Cellulose™ also has its own social outreach initiatives:
•     Women Empowerment: Birla Cellulose™ provides women in rural areas with free vocational training in more than 33 fields. They also encourage entrepreneurship, granting loans for small businesses.
•     Education: They have reached out to 49,061 students, giving merit scholarships and even offering computer education for senior citizens.
•     Health: They have been able to reach out to over 1.3 million people by initiating and organizing preventive and curative health camps, fund healthcare clinics and support child health awareness programs in rural areas.
Birla Cellulose™ is the recipient of multiple awards in India:
•     2007 IMC Ramkrishna Bajaj National Quality Award for Performance Excellence in the Manufacturing Category
•     2003 and 2004 Golden Peacock Award for Environment Management
•     2003 TERI Corporate Award for Environment Management